Limited Dates remain for 2017
Book your charter date with a deposit below and pay the balance at the boat with cash, check or credit card.
The early perch fishing has ended for now. Mid summer is slow but they will school up again in September. Now it is time for walleye or bass. The walleye action was slow to get rolling but now it is on fire! I only have a few dates available in July, August dates are only available on as standby in the event I have a cancellation. There are some dates available in September. Call me to get current availability or just to talk fishing.


Book with GR8 Lakes Fishing Adventures, LLC and you will be fishing Lake Erie, the best fishing destination in North America! It is truly a trophy Bass and Walleye fishery and home to some huge Yellow Perch. The current state record smallmouth bass, at 8.2 lbs. came out of Lake Erie. The fertile waters of Lake Erie produce an abundance of large fish. It is my guarantee that I will work as hard as I can to provide you with the best fishing experience possible. If you have questions or just want to talk about fishing Call Capt Tom at 716-997-6919.

It is never too early to plan a fishing charter. There are a limited number of days in the summer so don't miss out book today!

Check out the Trailer for "If Our Water Could Talk"
Check out another TV appearance by Captain Tom on Bill Hilts' "Outdoor Beat"
Check out this TV appearance by Captain Tom with Bill Hilts Outdoor Beat Talking about Fishing!

Lake Erie is rated as one of North America's best bass lakes, by BASSMASTER Magazine. the past several years have been some of the best fishing I have experienced on Lake Erie there is no reason why 2017 will not be as good or better!
ATTENTION!!!! THERE IS A LIMITED NUMBER OF DATES AVAILABLE AND MY REVERVATION BOOK IS FILLING UP! Book as soon as possible to avoid being disappointed. Need help planning just call or email me and I can help you. For certain, I will put you on fish and you will catch 'em!
Fishing is a great family activity, take your kids fishing! We enjoy having kids on board and we try to make them better fishermen.
Charters start in early April for perch or the anxious bass fishermen and conclude at the end of October. May through the regular season opener in June is the trophy bass season. Walleye fishing action begins with the May 6th opener. Fall again is a good time for perch and trophy bass. Don't wait because dates are limited, book now to reserve your charter!
Great Rates, Charters Start at $225 for half a day, Photo/ Eco Tours start at $50 for the first hour. Book Now!
If you have questions or just want to talk about fishing Call Capt Tom at 716-997-6919.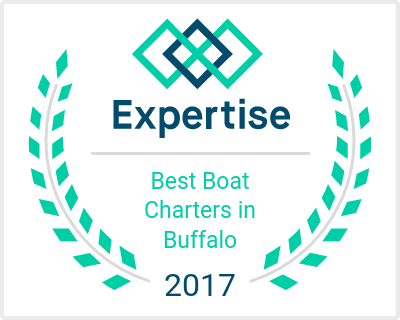 Visit my Facebook Pages to get frequent updates. GR8 Lakes Fishing Page and Capt Tom Marks. While you are there please click the "Like" icons. If you like this website please click the "Like" icon here too!
Going to Florida next winter? I guide on Lake Okeechobee in Southern Florida, it is never too early to plan.
Visit Tom's profile on Pinterest.
Here is how to find Sturgeon Point Marina